CLAYTON MARKS PRO SHOP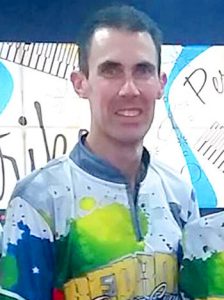 From beginners to professional bowlers, our Pro Shop can provide you with leading bowling products backed with great advice and service!
Clayton Marks, a competition level bowler and co-owner of Strathpine Bowl,  proudly operates our Pro Shop that is fully stocked and offers a comprehensive range of leading brand bowling products and also offers a professional ball drilling service using the very latest state of the art ball drilling equipment.
Bowlers from all over Australia buy their bowling balls from our Pro Shop and have them drilled by Clayton. So, if you are a beginner looking for advice on choosing your first bowling ball or you're a competition bowler looking for a new ball to "give you the edge", talk to Clayton for some of the best advice in the business.
You can call Clayton personally on Mobile: 0437 772 204 or you can send Clayton a message by completing the contact form below.